Gloves may wear, but a century of stories and craftsmanship forms an enduring legacy that resonates in every new pair.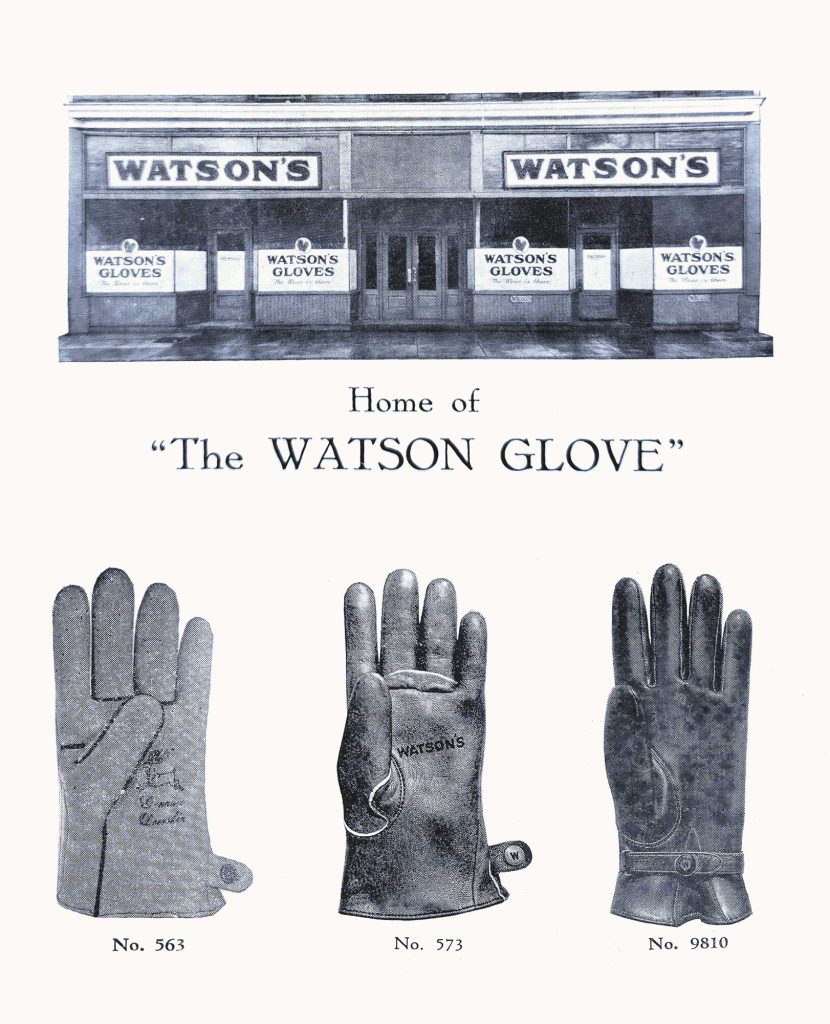 From humble beginnings – In April, 1918, John Watson and Wayne Stanley started a business selling hand crafted gloves to Vancouver's dock workers. Over 100 years later, Watson Gloves has grown from a two-person storefront in Vancouver to become one of North America's largest distributors of quality gloves. Now selling products internationally with over 2,000 styles to choose from, the iconic Watson Gloves tag is recognizable on gloves serving customers' needs from construction, to motorcycling, to gardening, and more. Ten decades of business has established Watson Gloves as your true North American glove experts.
We invite you to join us as we share some legacy snapshots, a FLASHBACK through a century's worth of Watson heritage. But don't let us do all the talking – we're eager to hear your Watson stories! Unleash your memories and share your tales with us by using #WatsonFlashback
Check out our TIMELINE to see the full history of Watson Gloves.
In 1986, long after this photograph was captured (see above), Martin Moore, a 3rd generation Moore and current Chairman & CEO at Watson Gloves, embarked on his journey much like his father, beginning as a Watson delivery driver. Gloves may wear, but the foundation of Watson Gloves stands strong on family and community. Our shared stories, handed down through generations, weave a lasting legacy that echoes in every new pair we craft.
Newspaper Clipping from "The Province" April 23, 1992 – Left to right are Brenda Moore, Barrie Moore, Dinty Moore & Martin Moore
"With three generations of Moore leadership at Watson Gloves over the past 100 years, we are a great example of a family-owned business that has had considerable success making quality products that our customers can depend on," says Martin Moore. "Despite our growth over the years, we've never lost sight of our humble beginnings, and will continue to honour our founders' belief that quality materials and above-and-beyond customer service go hand-in-glove."
from dock workers to all workers
Protecting Workers' Hands
from dock workers to all workers
Protecting Workers' Hands
We've always had an unwavering commitment to protecting hands. From our humble origins serving the hardworking dock workers of Vancouver, to our modern day operations, protecting workers' hands has always remained our primary focus.
In 1926, our then-president, Dinty Moore, embarked on a unique endeavor. He took up sales, business, and advertising classes at a local YMCA.
Armed with this newfound knowledge, Dinty began writing ad copy for advertisements that would be featured in local publications. This was another pioneering step in our history, facilitating our mission to protect new hands in new industries.
While our advertisements have certainly evolved over the years, our core message has remained the same: Safe Hands
It's a bit mind-boggling to think that by 1960 we had already produced 50 catalogues. For over 100 years, like countless manufacturers and distributors, paper catalogues were a cornerstone of our business. It was through these glove-filled pages that many would learn about our offerings.
Fast forward to 2022 and the landscape had drastically changed, thanks in large part to smart phones and the internet. At Watson Gloves paper catalogues have since made a graceful exit — a necessary step aligned with our commitment to minimizing our carbon footprint in every facet of our business.
…but there's something satisfying about flipping through a fresh catalogue — circling intriguing styles, and highlighting unique features.
Check out the image below, for a glimpse-back at some retro work gloves straight from the pages of our 1988 catalogue.
Made in Canada Since 1918
Watson's Symbol of Satisfaction
Made in Canada Since 1918
Watson's Symbol of Satisfaction
Our Canadian-made leather gloves still proudly bare the Watson "Symbol of Satisfaction!"
The mark of Watson heritage is proudly displayed on your Canadian made glove's wrist snap, cuff stamp, or hang tag. We stitch our legacy into every glove, assuring you of our commitment to quality.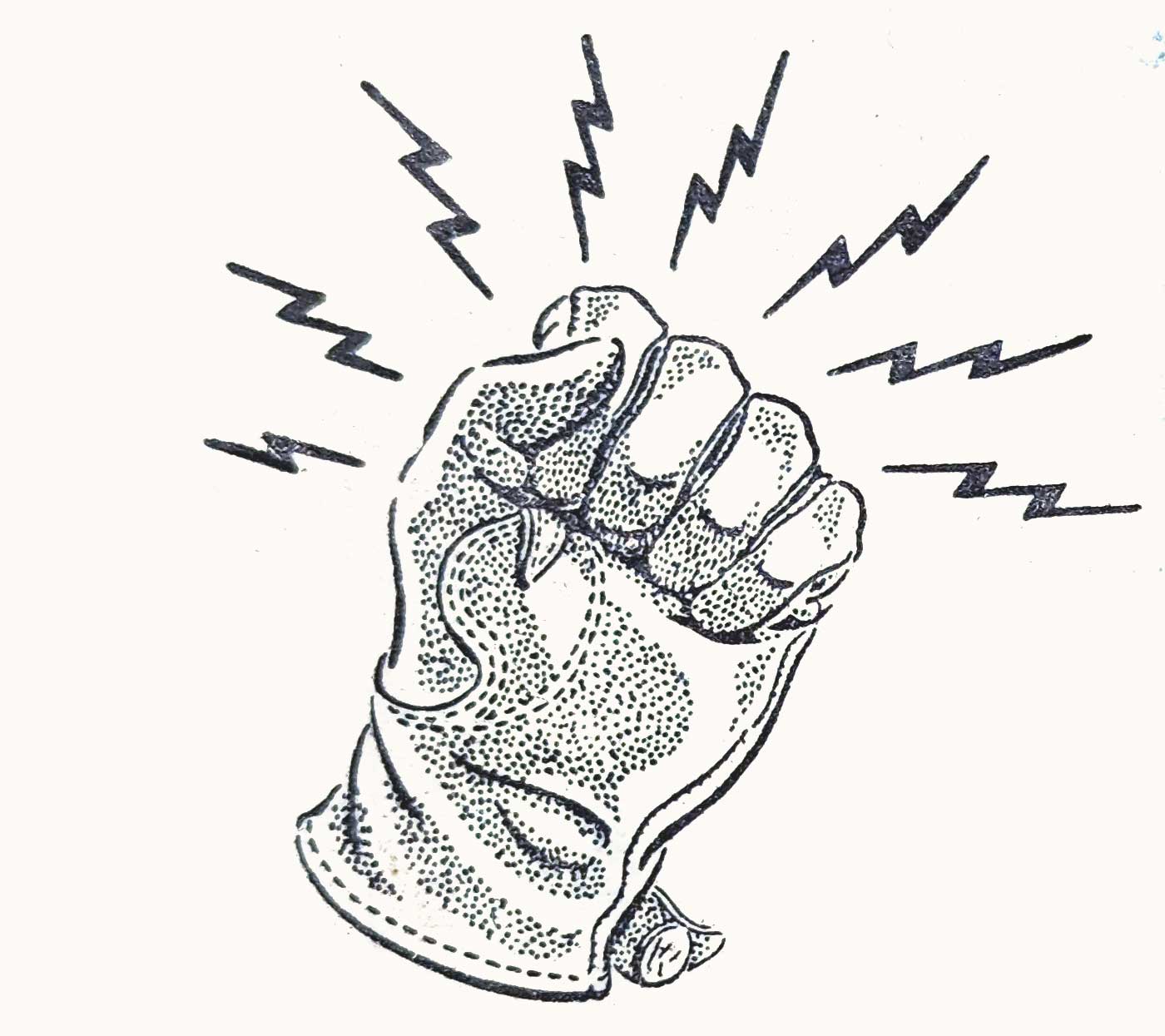 If the glove aint broke… you get the idea. In our Canadian factory, many styles we still make today use the timeless patterns we initially crafted back in 1918.
One style that has stood the test of time is our "Stagline" Canadian Roper Style Deerskin Leather Gloves
Check out some other enduring leather styles with their retro tags — lifted straight from the pages of our 1988 catalogue.
quirky names, and groovy styles
Fun Times in Glove-Making!
quirky names, and groovy styles
Fun Times in Glove-Making!
We've always prided ourselves on our eccentric glove styles and cheeky glove names. In the vibrant era of the 70s, our then-new president, Barrie Moore, began bestowing our gloves with names and branding imbued with a distinct, groovy vibe.
While garden gloves weren't the first to receive this vibrant rebranding (that distinction goes to 1007 "Duster") they underwent numerous transformations, resulting in some uniquely funky styles.
Garden Gloves have found a new home in our Homegrown™ collection, which offers a variety of glove designs, with unique looks like playful bohemian patterns, fun tropical prints, and basic shades. And yes, our enthusiasm for cheeky names continues to add a dash of fun to the branding throughout the collection.
It'd be a travesty if we didn't mention our most infamous glove.
sustainability, protection, and comfort
Glove Innovation
sustainability, protection, and comfort
Glove Innovation
Over the years, we've crafted an array of glove styles, always using our community as our barometer. Your stories—tales of classic work gloves that stand the test of time—fuel our dedication. They inspire us to perpetuate styles that cater to your unique work requirements, merging style with function in our enduring legacy of craftsmanship.
A glove that perfectly embodies this evolution of a style is our Red Baron work gloves.
Our journey, spanning over a century, has been filled with mastering various textiles, refining our craft, and innovating.
We've learned from blending leathers with other textiles, water resistant treatments, and palm materials. Most recently, we've added 3M Recycled Thinsulate to many our winter gloves, giving our SNO JOB Winter Gloves a sustainable-flair.
functional, comfortable, and stylish
Heritage Collection
functional, comfortable, and stylish
Heritage Collection
In 2018, perfectly timed to coincide with our centennial celebration, we unveiled our Heritage Collection. These products showcase the functionality, comfort, and vintage style born from a century's worth of stories.
Quality and craftsmanship are intricately stitched into every seam, allowing you to hold a piece of Watson history in your hands.