Collaborations
We love partnering up and collaborating with awesome brands and organizations that share our value in great quality, whether it's in their products, services, or commitment to their people. See below our collaborations with other brands!
🏒🍁🧤 Sharpen your skates, don your jersey, grab your gloves and game-on! Canadian hockey fans will now be able to choose from a wide range of official *Limited Edition* Team Canada winter work and lifestyle gloves to wear while cheering on your favourite team! Go Canada Go!
Paul Bissonnette *AKA BizNasty* former NHL star turned hockey media sensation took the "reins" at Watson Gloves. He's been busy cooking up the limited edition Spittin' Chiclets x Watson Gloves Collaboration!
Check out our collab page, or head over to Barstool Sports' eStore to see our 5 exclusive styles!
Reimagining the Original Work Glove with Herschel Supply
Since 1918, we've been honing our craft in making quality gloves for work, home and play. Now, we're reimagining the original work glove with Herschel Supply and bringing you the limited edition Herschel Shop Glove. Expect the soft and durable premium full-grain leather we use in our leather gloves, plus a stylish thumb and trim in Woodland Camo, and finished with a debossed Herschel Supply logo on the back of hand and a debossed Watson Gloves logo on the finger. Get the limited edition Herschel Shop Glove and check out our collab page.
Making Yard Work Easier with Canadian Tire
We've teamed up with Canadian Tire to introduce four new WasteNot™ gloves under Canadian Tire's Yardworks brand. With two well-established Canadian companies joining forces together, we're bringing new eco-conscious gloves that will help make yard work easier, and also be better for the environment! Watch the video or check out our launch post and press release. You can buy these gloves exclusively at Canadian Tire.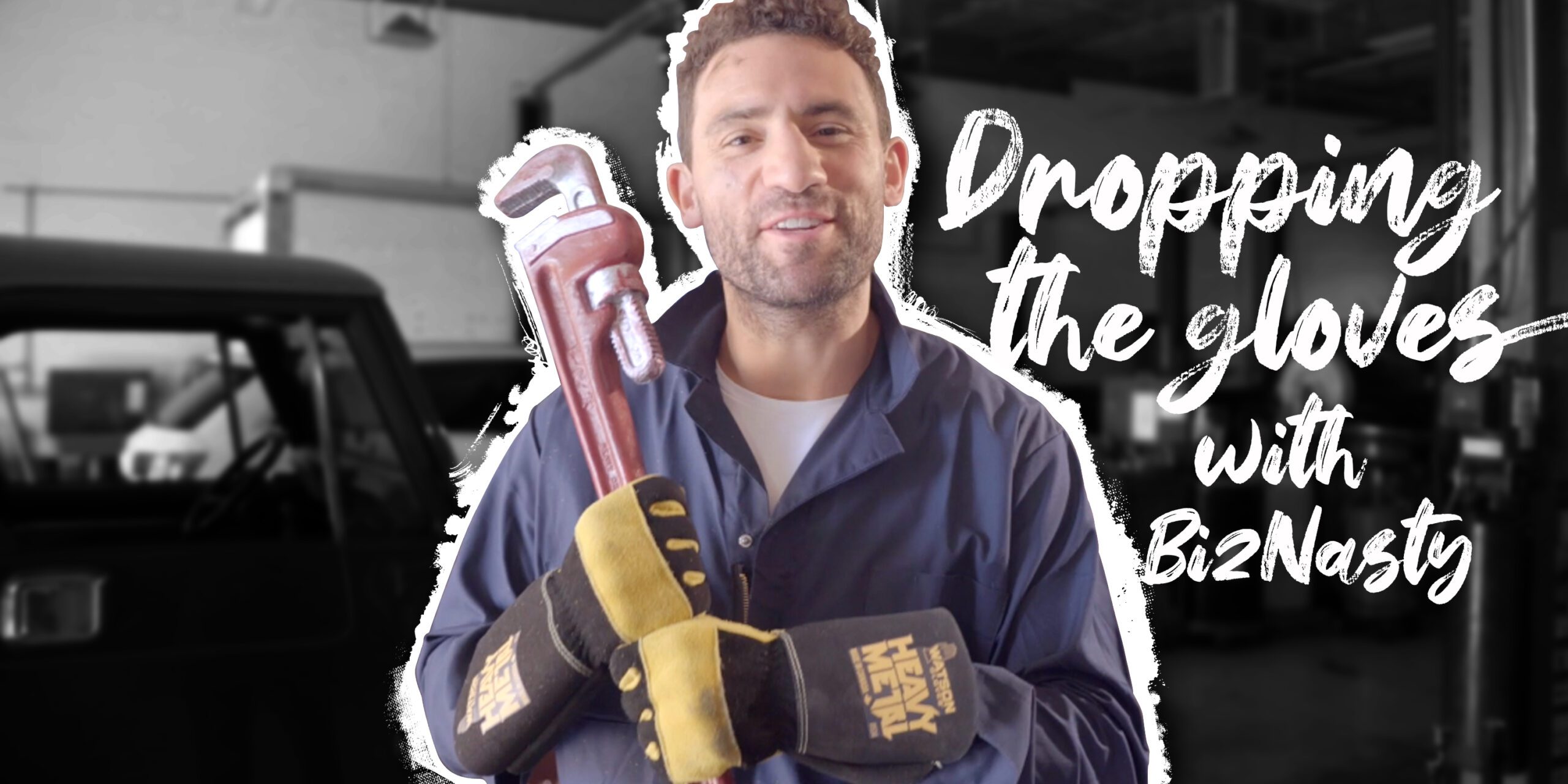 Dropping the Gloves with BizNasty
Most know BizNasty from taking off his gloves on the ice – but nowadays he is keeping his gloves on…Watson Gloves that is. BizNasty, former NHL player, and now co-host of the #1 hockey podcast Spittin' Chiclets of Barstool Sports, acts out his new hobbies outside of the pod using his new gloves in humorous ways where he gets the creative freedom to unleash his outspoken personality. Watch the video here or check up our write-up on the collab!
Goin' Out and Just Give'r with Fubar
A truly Canadian collab, Watson Gloves, Lords of Gastown, and Fubar have partnered together to turn up the good and turn down the suck with Give'r Terry Fubar Leather Gloves. From the wise words of Dean Murdoch, "You just go out and you give'r."
Helping Troops & Veterans with Wounded Warriors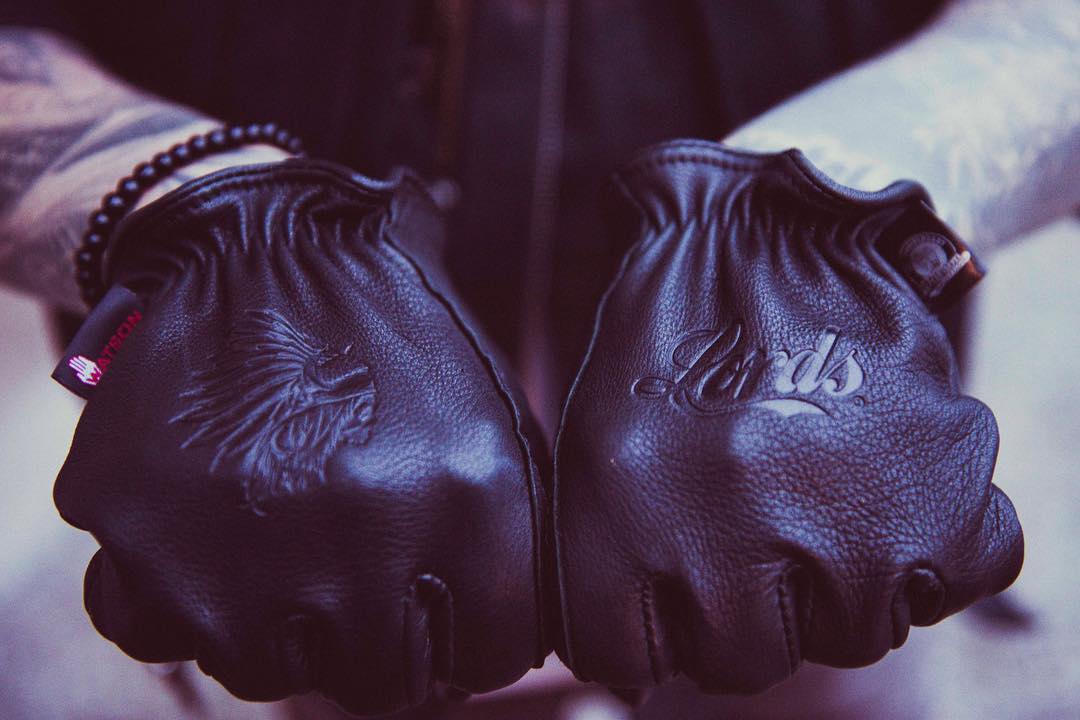 Riding the Fast Lane with Lords of Gastown
Lords of Gastown and Watson Gloves have teamed up to create leather biker gloves for avid riders looking for quality gear. Lords of Gastown, founded in 2011, prides itself in offering quality, functional products made in North America. Our partnership helps bring handcrafted Canadian Made gloves to their collection. Check out the process of how these Lords x Watson gloves are made – watch the video here, and find these gloves at Lords of Gastown here.
Supporting Students in Trade Education with Princess Auto
Watson Gloves is proud to partner with Princess Auto and the Princess Auto Foundation to create Watson-made Princess Auto Foundation gloves. Partial proceeds toward the purchase of these gloves go towards the Princess Auto Foundation, which helps support skilled trades & technology students enrolled at Canadian colleges. You can find the Princess Auto Foundation gloves at your local Princess Auto store.
Brewing Up a Good Time with Postmark Brewing
Watson Gloves partnered up with Postmark Brewing (now called Settlement Brewing) to create a recipe for good times and good vibes – an ale that was specially made for Watson Gloves' 100th year anniversary called Watson Centenniale Ale and Postmark Brewing leather gloves.
Stay up to date with the latest Watson Gloves news, releases, and industry updates by signing up to our newsletter!